Hybrid cable design, configurations and applications
Various applications such as audio/video, medical equipment, instrumentation, and communications present numerous interconnection requirements from different devices and equipment parts. These include power supply, grounding, or signal. GREMCO has extensive know-how in the design and production of hybrid cable solutions for complex requirements of various applications.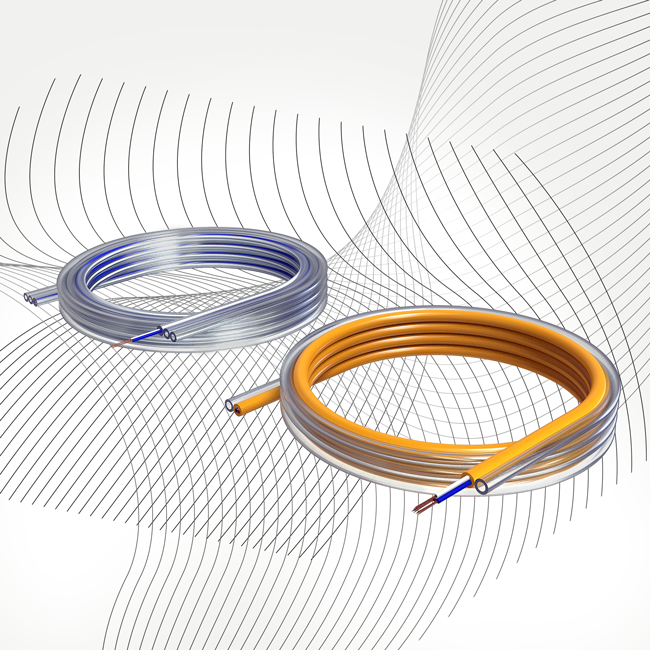 Properties and advantages of a hybrid cable
The hybrid cable describes a cable incorporating several types of conductors, possibly of different sizes, or other components in a single jacket. Such a cable can provide a wide range of functions along with the performance required for complex devices and applications. A commonly used variation to ensure diverse connectivity requirements is to bundle the different individual cables and components together by hand. While this approach allows for some design flexibility, it usually leads to a disorganized, unaesthetic, less functional construction. Comparatively, hybrid cables provide higher reliability, collective sheathing, and shielding, and reduced diameter sizes, in addition to aesthetic considerations. Also, medical cleaning and sterilization are significantly easier and more effective with such a cable than with a coarse bundle.
Applications
Our hybrid cables comprise a combination of electrical cables and media-carrying tubing. Such combinations of several tubes (also multi-lumen tubing) and cables are necessary, for example, in catheter technology or imaging. Here, said cable enables imaging and illumination simultaneously. Hybrid cables are also indispensable in other medical technology applications, such as biopsy forceps and endoscopy. The automotive industry also uses various types of hybrid cables, e.g. in car wash systems. Furthermore, multifunctional cables are used for liquid heating in the general industry. Heating wires keep the liquid transportable at a constant temperature to process it directly without any loss of time.

Variants of hybrid cables
In cooperation with our partner New England Wire Technologies, we have the capability of designing and producing a wide range of hybrid cables adapted to customer requirements. The most important variants of these include:
Lumen / Vent Tubes are used to transmit liquids, gases, or other cable components such as fiber optic filaments. These include cables with multiple insulated conductors and one or more vent tubes.
Hybrid cables with a special strength element are employed in trailing cables in particular. The possible strength elements range from stainless steel strands to monofilaments and aramid fibers.
Hybrid cables with communication components such as special USB, HDMI, fiber optic, or other configurations of coaxial as well as twisted pairs are particularly in demand. These can be easily integrated into any design. Improved versions with, for example, low attenuation or high bending resilience are available on request.
Thermocouple extension wires with ANSI standard materials can also be integrated into a cable. Versions with finely stranded, highly flexible thermocouple wires as part of the cable are also possible.
Furthermore, we provide hybrid cables including integrated Litz wire constructions, which are designed for power transmissions at elevated frequency ranges.
We are there for you
We would be pleased to advise you on our product range and the possible applications of the Fitcoflex woven hose polyethylene. Please contact us!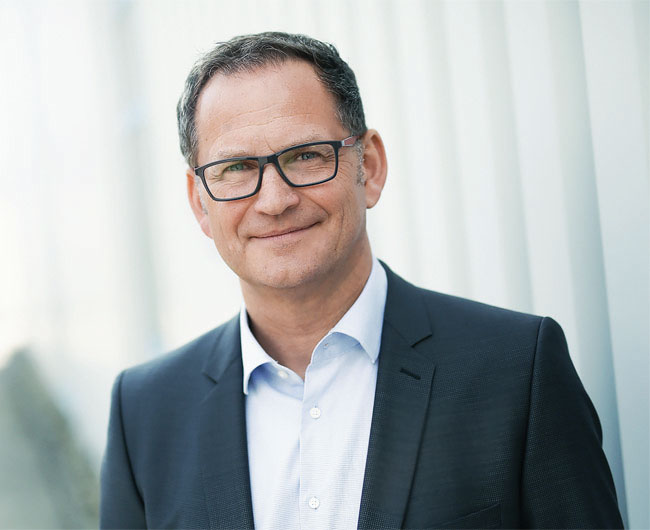 Your contact person
Günter Fersch
Sales Manager
Get Help now