Heat-shrink Tubing FITCOTUBE®, Insulation Tubing, Wire and Cable products
Applications of GREMCO products in medical technology
For use in medical technology, GREMCO offers high-quality shrink and fabric tubing, protective tubing, multi-lumen tubing, and medical wires and cables.
For a more specific insight into various applications of GREMCO products in medical technology, an in-depth look at the following products follows:
Multi-lumen hoses
Cables and wires
FITCOTUBE® heat shrinkable tubing
Multi-lumen tubing in medical technology
In cooperation with our partner New England Tubing Technologies, we offer individually manufactured medical tubing made of all common materials. The use of different materials allows us to extrude different dimensions and degrees of hardness.
We offer our medical tubing in single or multi-lumen design, with or without reinforcement. It should be noted that:
we offer a wide variety of custom geometries for our multi-lumen tubing. The most requested multi-lumen profiles are concentric circular, smaller satellites around larger lumens, the classic double-D, oval, or the smiley face. Multi-chamber tubing is suitable for use as an air and/or fluid supply or exhaust, irrigation channel, vacuum channel, access port for devices (stents, biopsy forceps, cameras, and light sources), or hybrid designs in conjunction with cables and conduits.
reinforcement of our single lumen and multi-lumen tubing is accomplished through the use of spiral, braided or linear strength members, as well as combinations and variations of these constructions with each other. Reinforcement materials range from stainless steel to textiles/ aramids and high-strength polymers. In addition to improved torsional stability and crush resistance, the reinforcement of our lumen tubing results in increased kink protection while maintaining the flexibility of the medical tubing.
Our multi-durometer tubing also allows for varying degrees of flexibility along the length of the medical tubing. Here, the proximal section of the tubing can be made of harder plastic to facilitate insertion and positioning, while a more flexible distal section of the tubing allows for better management of more difficult pathways.
The practical application range of our sterilizable medical tubing extends from single and multi-lumen catheter (central venous) or endoscopy tubing to applications in urology or cardiology to dialysis or drainage.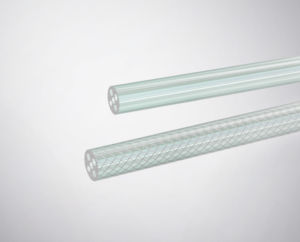 Cables and wires in medical technology
In cooperation with our partner New England Wire Technologies, we offer cables and wires for medical technology that are individually developed and manufactured according to customer requirements. The same applies to hybrid cables, which are a combination of cable and medical tubing.
Our cables and wires are used with medical equipment in the doctor's office or operating room for both indirect and direct patient contact.
Our medical cables and wires have high flexibility, biocompatibility, good chemical resistance, autoclavability, and X-ray opacity. This makes them suitable, for example, as miniature coaxial cables for endoscopy applications or patient connection cables (ECG/EEG) in vivo/ ex vivo.
FITCOTUBE® heat shrinkable tubing in medical technology
Our shrink tubes are also used in medical technology. As an example, the FITCOTUBE® FT250 made of cross-linked silicone should be mentioned here. This high-temperature resistant, halogen-free and very flexible heat shrink tubing is particularly suitable for use on medical equipment. Also, the sterilizability of the tubing enables its repeated use. Due to the high compatibility of our materials used, this heat shrink tubing is also suitable for direct skin contact.
We are there for you
We would be pleased to advise you on our product range and the possible applications of the Fitcoflex woven hose polyethylene. Please contact us!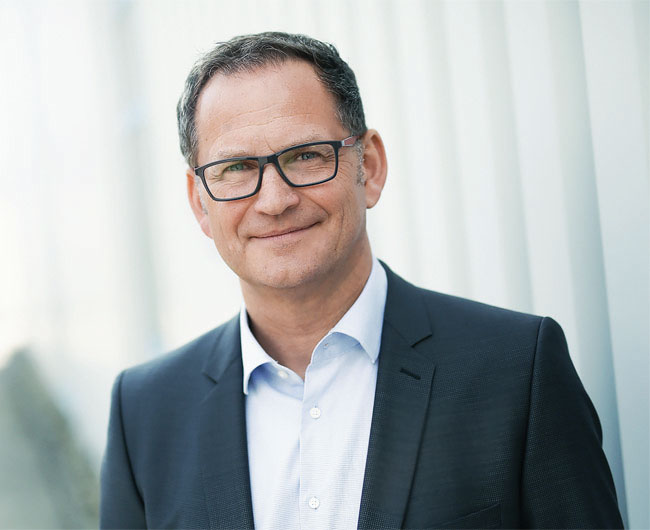 Your contact person
Günter Fersch
Sales Manager
Get Help now