Silicone rubber-coated fiberglass tubing for heat protection
For particularly temperature-sensitive applications on open flames and embers, GREMCO offers FireShield®, a silicone rubber-coated fiberglass tubing. Used to protect hoses, cables, and wire harnesses from high heat exposure to flames, metal spatter and welding sparks, this high-temperature protective product is made of fiberglass with high-quality extruded silicone rubber.
Properties of FireShield® fiberglass tubing
Silicone rubber-coated fiberglass tubing can be easily installed over components to be protected, including challenging geometries through fittings and connectors, thanks to its high flexibility. The silicone coating prevents fraying of the ends of the braided fiberglass carrier material. Furthermore, the coating supports the flexibility of the glass fiber and thus facilitates installation. At the same time, mechanical abrasion resistance is improved.
The protective hoses are available in different qualities and designs, adapted to the field of application.  In terms of inner diameter, GREMCO FireShield® availability covers a range from 1/4″ to 4″ and can be cut to customized lengths. As a spooled product, silicone rubber coated fiberglass tubing can be supplied in 25, 50, or 100-foot layouts depending on diameter. Standard heat shield tubing is manufactured in a black or reddish-brown color. Other colors, such as aluminum, are available upon request, subject to a minimum order quantity.
The fiberglass hoses are characterized by the following technical features:
Operating temperature -53 ºC – 260 ºC/ -65 ºF to 500 ºF
Short-term load up to 1093ºC / 2000º F
Temporary protective barrier against flame penetration
Resistant to hydraulic fluids, lubricating oils, and other acids
Mechanical and environmental protection
Applications of the FireShield®
When exposed to high heat from flames, metal spatter and welding sparks, the heat protection hose is ideally suited for thermal insulation and mechanical protection of individual cables, cable harnesses, and media-carrying systems such as fuel, brake, and hydraulic lines.
In addition to a version for industrial applications, a version adapted to aerospace requirements is also available. Due to its exceptionally good flame resistance at short-term temperatures of up to 1093°C/2000°F, the aerospace version meets the requirements of the SAE 1055 aerospace standard thanks to an adapted silicone rubber coating.
Composition of silicone rubber coated fiberglass tubing
Our FireShield® silicone rubber coated fiberglass tubing is classified as a type 2 silicone rubber composite. This consists of a braided glass fiber as a carrier material coated with a specially developed coating of red oxide silicone rubber. The aerospace version meets the requirements of SAE Aerospace Standard AS1072 Type 2.
Aerospace Fireshield® protected hoses have been successfully tested to UL 73/SAE 1055 standard. This allows them to meet the following specifications:
UL 181
SAE 1055 Class A and B
FAA standards TSO-C53a as well as TSO-C75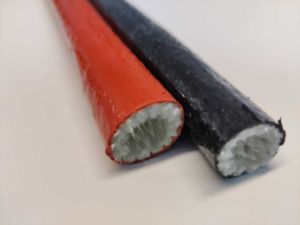 We are there for you
We would be pleased to advise you on our product range and the possible applications of the Fitcoflex woven hose polyethylene. Please contact us!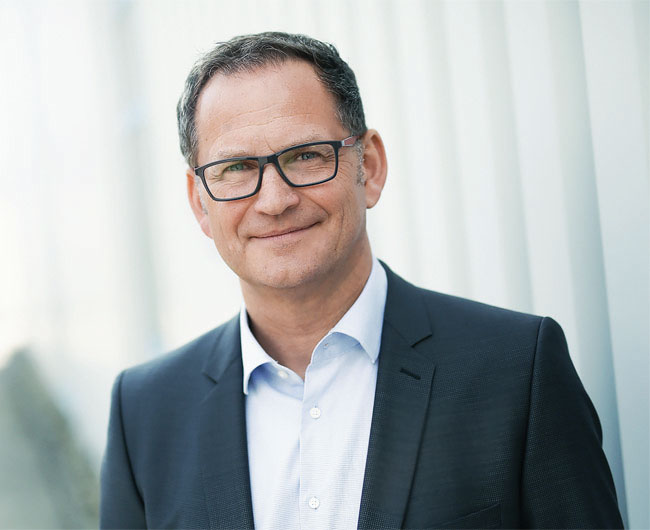 Your contact person
Günter Fersch
Sales Manager
Get Help now