Braided and waven hoses: Properties and applications
According to their name, woven and braided hoses are woven or braided based on monofilament. The shedding determines the number of parallel filaments. The visual density or the degree of surface coverage as well as the potential maximum elongation result from the interaction of the respective braiding angles and the number of crossings per unit area. In general, woven and braided sleeves are relatively light, very flexible, and extremely adaptable to the shape of the respective component. Manual installation is easy to perform and does not require any special skills. In series production, simple aids can significantly support production. Typical applications of braided sleeving include mechanical protection against kinking and abrasion damage, cable bundling, and noise insulation. Besides, these are sometimes used for design reasons to visually enhance applications. As high-quality products in this category, we offer our Fitcoflex® braided and braided sleeving. For easier differentiation, these are subdivided according to the following applications:
– Expandable braided hoses
– Hoses for noise damping and rattle protection
– Retractable braided hoses

Expandable braided hoses
This category describes flexible protective hoses that can be expanded by compression in different ways depending on the construction described above. After expansion by compression, the product tends to restore the original condition by shrinking back.
The underlying materials are usually polyester or polyamide, more rarely polypropylene. Furthermore, we offer hoses with differences in monofilament thickness, surface coverage, and expansion rate as required. In special cases, especially in the automotive industry, the combination of different monofilament thicknesses or materials is also possible. The main areas of application for expandable hoses are in media-carrying systems as well as in cable harnesses for bundling and abrasion protection.
Braided hoses for noise damping and rattle protection
The braided hoses for noise damping and rattle protection are very similar to the expandable hoses in terms of construction and compartmentalization. However, these hoses are manufactured exclusively on a polyester basis. A further difference can be seen concerning the interlaced fibers. Textured fibers are used in the hoses for noise damping, which give the end product its noise-damping properties. The primary area of application for this group of hoses is on cable harnesses in the interior of vehicles, for example, to suppress the noise generated there.
Retractable fabric hoses
Last but not least are the retractable fabric hoses as a "wrap variant" for subsequent installation. These consist of heat-stabilized fabric instead of braiding. Thanks to this heat stability, the product remains dimensionally stable as well as in the rolled-in state. This makes the hose suitable for use in retrofitting. To prevent the hose from spreading when bending, it is manufactured with an overlap of up to 50%. If required, we also offer a version that can be closed utilizing an adhesive strip. A classic field of application for retractable fabric hoses is already assembled cable harnesses.
We are there for you
We would be pleased to advise you on our product range and the possible applications of the Fitcoflex woven hose polyethylene. Please contact us!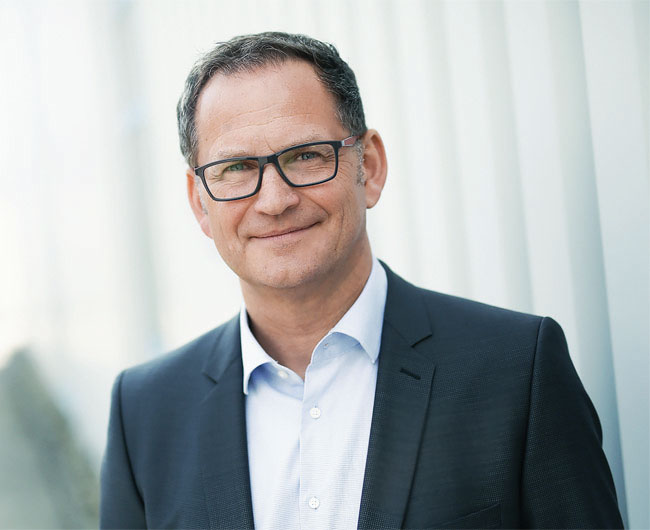 Your contact person
Günter Fersch
Sales Manager
Get Help now